A dream come true!
November 14, 2021. What an amazing weekend at the Elsie Murray Canine Centre Society shows. Tulku started it off with a bang by winning Best in Show! This was the last win he needed to complete his Grand Champion Excellent title...a very difficult title to earn and one only held by a few Tibetan Terriers in Canada. He followed that up by winning Group 2nd each of the following two days plus at the Group 6 Specialty show.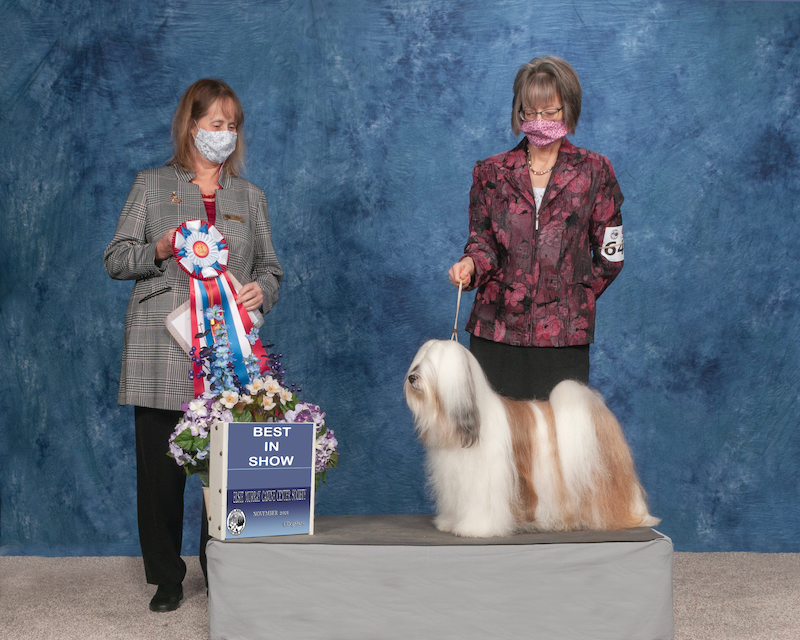 A spooktacular weekend!
October 31, 2021. We had a great time at the Pacific Kennel Club shows on Halloween weekend. Tulku made the cut in a very strong group on Thursday. Then Friday showed his best ever and won another Reserve Best in Show! He followed that up with a Group 3rd on Saturday and wrapped up the weekend with a Group 2nd on Sunday.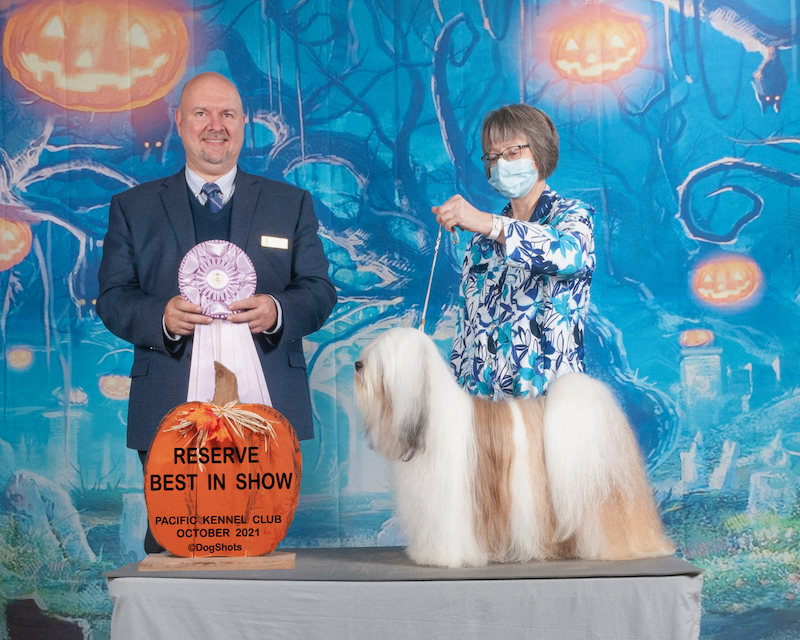 What an amazing weekend!
September 24, 2021. Tulku had a thrilling start to our show weekend at the Mt Cheam Canine Association shows. He won First in Group and then went on to win his first Reserve Best in Show! We are over the moon. Dharma also finished her championship that day and then she wrapped up the weekend by winning Best Puppy in Group! Tulku also won two more Third in Group Placements and in now the number 6 Non-Sporting dog in Canada!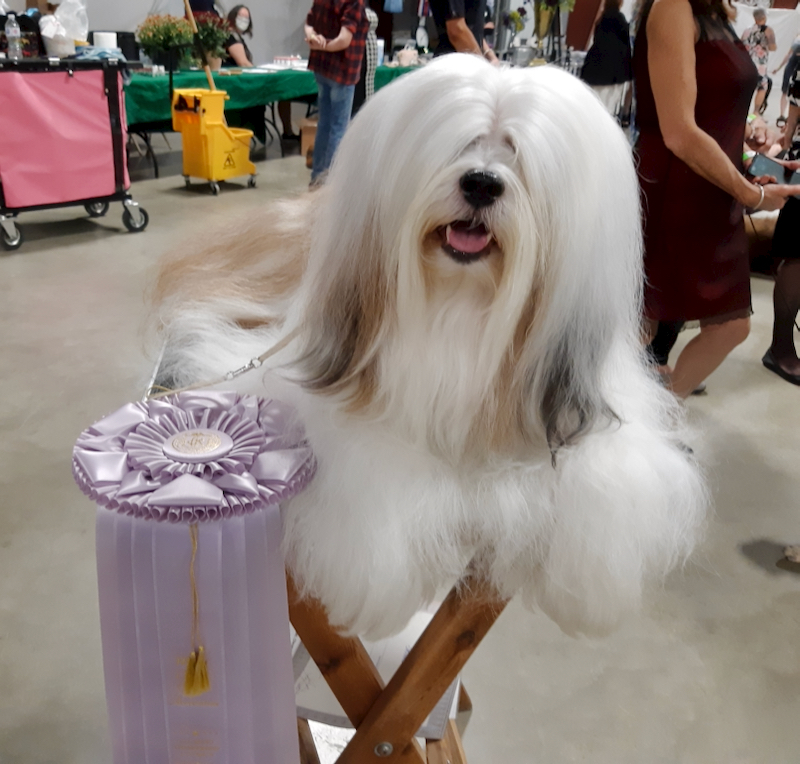 Our first indoor shows since Covid Started!
September 19, 2021. We had a lot of fun at the Lower Mainland Dog Fanciers show. It was so nice to be back at our usual show site. Dharma started the weekend out with a bang by winning Best Puppy in Group! Tulku showed brilliantly all weekend and won two Group Firsts and two Group Thirds!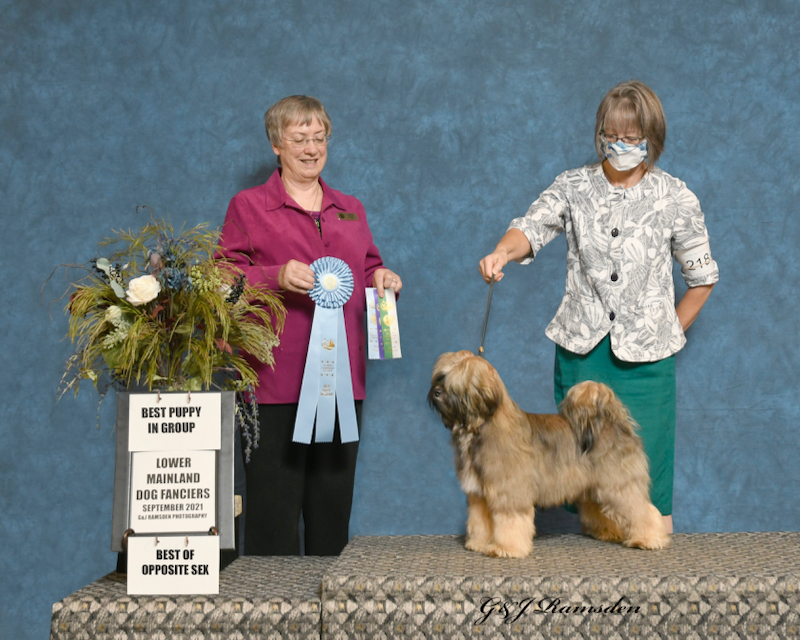 Tsang-ma tries out Barn Hunt!
September 4, 2021. Another new activity for Tsang-ma and I to enjoy. We went to our first Barn Hunt trials. We were entered in both Instinct and Novice levels. We didn't pass on the first day, but on the second day she earned her Barn Hunt Instinct title and earned the first qualifying leg of her Novice title!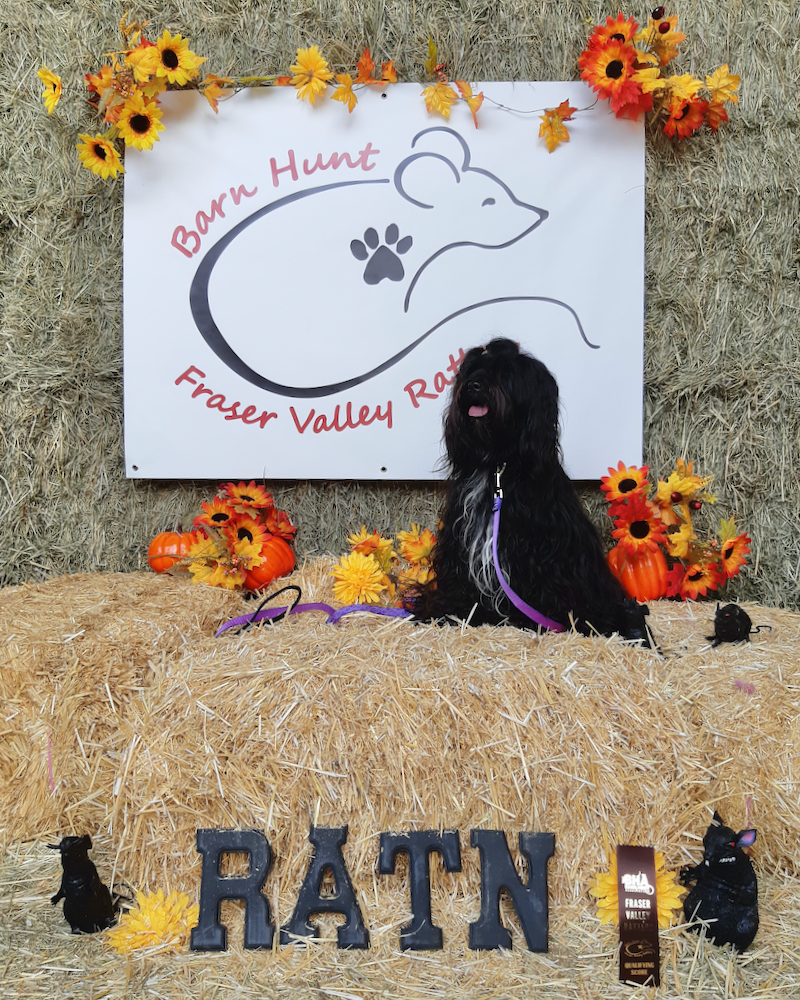 Tsang-ma tries out Sprinter!
July 31, 2021. Tsang-ma and I went to our first CKC Sprinter test. We had a great time and she qualified at all four tests for the weekend. Unfortunately she wasn't quite fast enough to finish her Novice Sprinter title so we are hoping there will be more tests soon to get another qualifying run.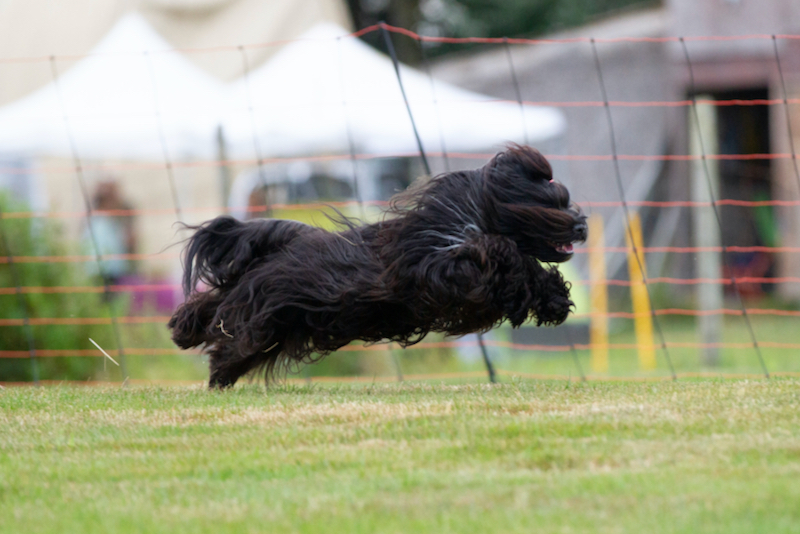 Tulku is now a Bronze Grand Champion!
July 17, 2021. At long last we have our first dog show since Covid started. Tulku was happy to strut his stuff and came home with a Group 1 and Group 2 win, plus finished his Bronze Grand Champion title! This is a brand new title for the CKC and Tulku is also the first Tibetan Terrier in Canada to earn it.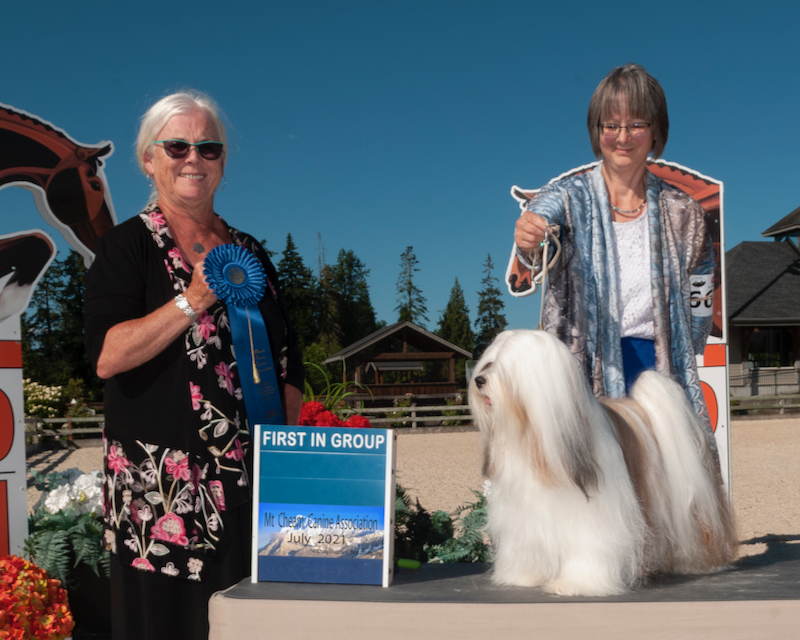 Happy 17th Birthday Jetsun!
July 11, 2021. Today we were blessed to celebrate Jetsun's 17th Birthday! He's a bit slower than he used to be and doesn't always carry his tail up now but still enjoys his daily romps.